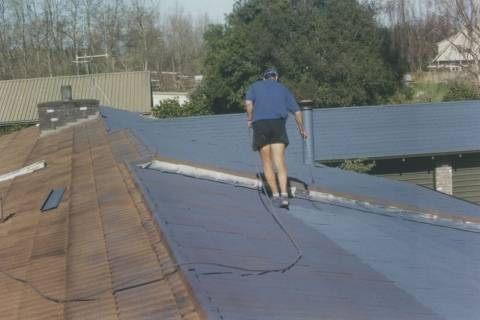 Hamilton - We've got you covered!
We are a small roofing company, specialising in the residential housing market. We cover everything from moss-kill and roof leaks through to re-roofing and new roofs including spouting and fascia.

Roofing Renovations is a Hamilton-based company servicing the greater Waikato and Coromandel regions.

Our team has a passion for ensuring that home owners are fully informed and kept up to date with the work we do for them. We believe in transparency and honesty, this is because we get the majority of our work by Word of Mouth referral and you don't get refereed if you don't satisfy customers needs.

As a family run and orientated business we work with home owners to get the right solution for them. However if people ask us to do work that we wouldn't and couldn't put our name too, we walk away. This is because we take pride in our work and stand by our reputation for quality, honest work.

Call Karl and the team at Roofing Renovations now to discuss all your roofing needs.
We work for you
In most cases, our clients have little knowledge of their roof or its condition.

Roofing Renovations has a wide net of expertise and are happy to discuss options with our clients. We offer a wide varitey of products and services, therefore have the ability to taylor the best result for your timeframe and budget.

We offer a consultative service, where one of our staff will work with you from quotation and all the way through the project so that you know and understand what we are doing for you. Our aim is to meet your needs and to enhance the value of your home by providing you with a solid, leak free roof that will last for years.